---
April 15, 2018 at 7:30pm
Center of New Music, Concert Hall, University of Iowa Performing Ketty Nez's 4 visions and Andras Hamary's Suite for 2 pianos and percussion with video, with composer and pianist Ketty Nez and musicians from the University of Iowa Center for New Music
March 9-18, 2018 Orléans, France

Having fun at the 13th Concours international de piano d'Orléans

Here's my program:

Claude Debussy Two Etudes - Chromatic and Arpeggios

Grazyna Bacewicz Etude No. 10

William Bolcom Etude No. 1 from 12 New Etudes

Talia Amar Triangulation (with live electronics) - WORLD PREMIERE!

Sofia Gubaidulina Chaconne

Edison Denisov Signes en Blanc

Vera Ivanova Three Studies in Uneven Meters

Sergei Prokofiev Sonata No. 4

Ketty Nez chase

Verdina Shlonsky Five Sketches

Andre Boucourechliev Archipel IV

Alexander Scriabin Vers La Flamme

Donatoni Arpege

Hector Parra Au coeur de l'Oblique

Dmitri Shostakovich Prelude and Fugue No. 24

Curious?

Would you like to hear any of these at your concert series or home recital?

Do not hesitate to contact me!
February 24, 2018 at 6:30PM
Piano-muse in BrightonPlaying a bunch of modern and contemporary music!
Sofia Gubaidulina Chaconne
Edison Denisov Signes en Blanc


Claude Debussy Two Etudes

Sergei Prokofiev Sonata No. 4

Alexander Scriabin Vers La Flamme

​The venue: 1665 Commonwealth avenue, Boston MADon't forget to RSVP:www.groupmuse.com/events/6028-piano-muse-in-brighton
January 26, 2018 at 8pm
Boston University, Concert Hall

​Performing WORLD PREMIERE of Ketty Nez's 4 visions for 2 pianos and 2 percussionists. The concert includes Andras Hamary's Suite for 2 pianos and percussion with video, with composer and pianist Ketty Nez and percussionists Michael Zell and David Tarantino.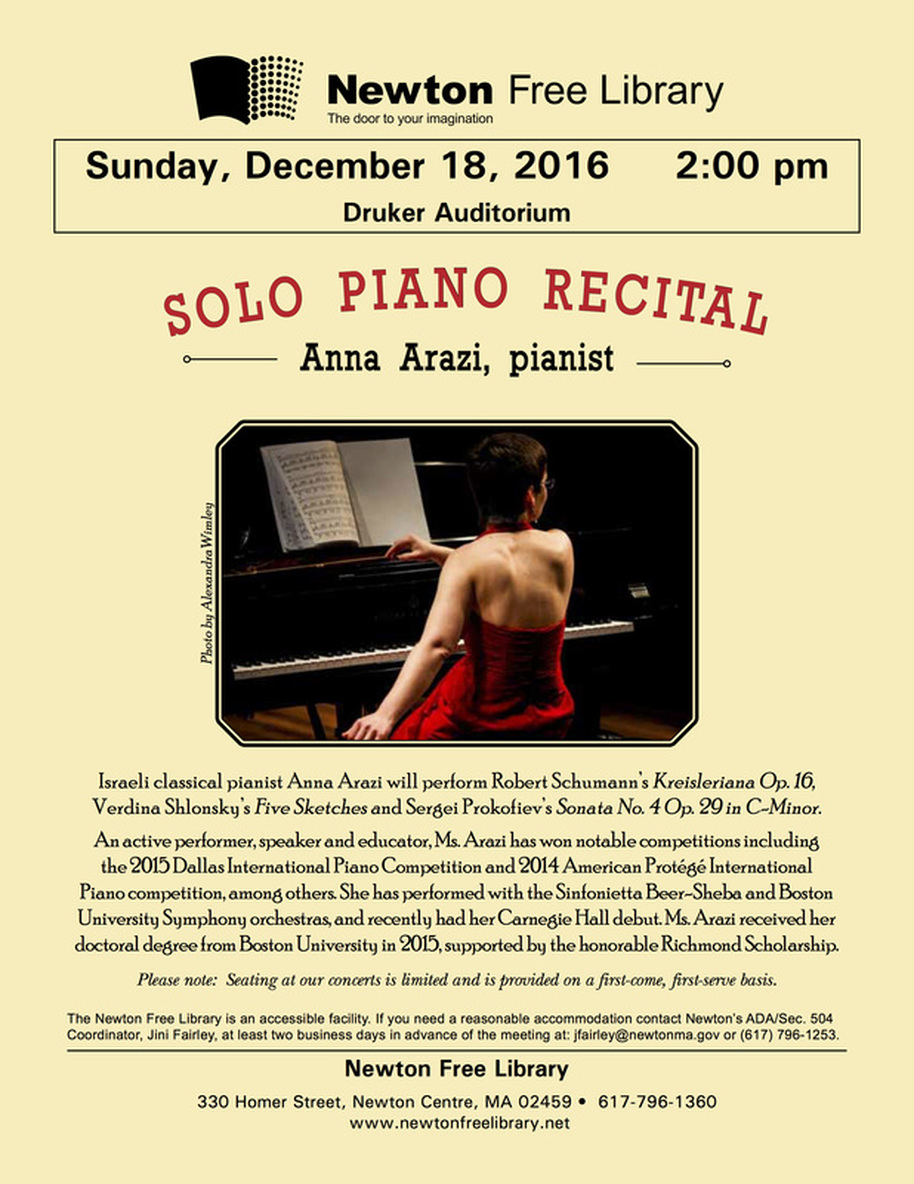 ---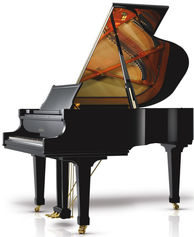 ​
September 10, 2016 at 7:30PM
Solo Recital in Boston on a gorgeous 7-foot Schimmel
In the program Schumann's Kreisleriana and Prokofiev's Sonata No. 4
​The venue: 46 Fisher avenue, Boston MA
Don't forget to RSVP:
https://www.groupmuse.com/events/3878-piano-hill
---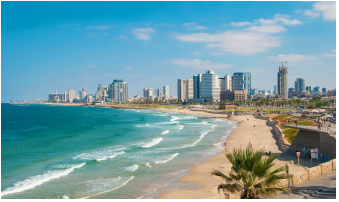 February 15, 2016 Lecture and Recital at the Conference of Israel Musicological Society (Tel Aviv)
Lecture about
Verdina Shlonsky
's life and music gathered a few dozens of listeners, and the performance of the Pages from the Diary at the main concert hall of the Levinsky College exposed literally all the participants of the event to Shlonsky's unique musical world. This was my great pleasure and honor to be part of this event. Many thanks to the organizers of the event Rotem Luz and Rivka Elkoshi.
---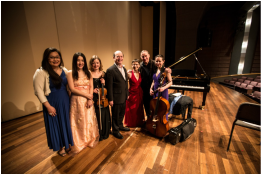 ---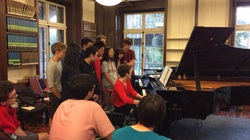 ​August 11, 2015 Lecture-Recital and teaching at the Boston University Tanglewood Institute
during which I premiered
Ketty Nez
's new composition 'chase' and performed Verdina Shlonsky "Pages from the Diary". Guidance through this new music tremendously helped my audience to comprehend and enjoy it. I invited the listeners to join me at the piano, and to follow the visual image of 'chase', which was done by a dozen of brave and curious young pianists (see the picture).
---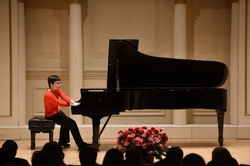 Carnegie Hall debut on April 12, 2015
as a winner of the American Protégé International Competition 2014. I played Vers la Flamme Op. 72 by Alexander Scriabin. You are welcome to see more photos from this performance in my gallery and listen to my playing of this piece on youtube:
https://www.youtube.com/watch?v=yA6hyTowAPI
---
Third Prize at the Dallas International Piano Competition 2015!
Read more here: review at the
www.theaterjones.com
​
I had a life-changing experience performing on a narrower Steinbuhler DS 6.0 keyboard (15/16 size of a standard keyboard). The lack of tension and a total comfort were absolutely priceless!
Read more about David Steinbuhler's keyboards:
www.steinbuhler.com

Here you can learn about Pianists for Alternative Size Keyboards (PASK) movement:
www.paskpiano.org
---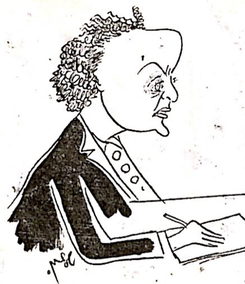 Verdina Shlonsky Piano Music Project on Kickstarter soon!


I am working on the premiere recording of several major piano compositions by Verdina Shlonsky - the first Israeli woman composer.


More details coming soon!
---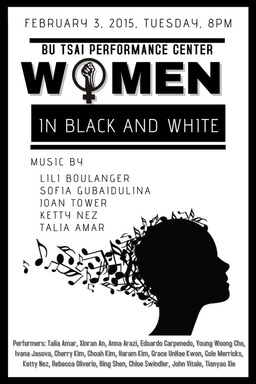 Women in Black and White concert took place at the Tsai Performance Center on February 3, 2015.


In the program music by Lili Boulanger, Sofia Gubaidulina, Joan Tower, Ketty Nez and Talia Amar.

Wonderful performers made this remarkable project happen: Xinran An, Edoardo Carpenedo, Young Woong Cho, Ivana Jasova, Cherry Kim, Choah Kim, Haram Kim, Grace UnHae Kwon, Cole Merricks, Ketty Nez, Rebecca Oliverio, Bing Shen, Chloe Swindler, John Vitale and Tianyao Xie.

---
BU Piano Improvisation Workshop is postponed due to the historic blizzard. New date will be published soon!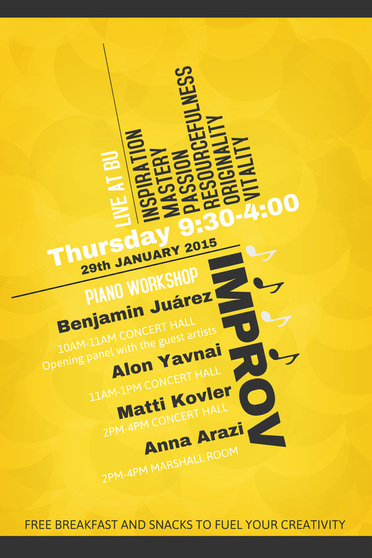 BU Piano Improvisation Workshop on January 29, Thursday, 9:30-4:00


In the program:

9:30-10:00 Breakfast near the entrance to the CFA Concert Hall

10:00-11:00 Opening Panel, moderated by Dean Benjamin Juarez with the guest artists:

Alon Yavnai (Berklee School of Music, Grammy-winner Jazz pianist)
Matti Kovler (Composer in residence at the BU EWCJS and Northeastern University)
Anna Arazi (Boston University)

11:00-1:00 Workshop with Alon Yavnai (Concert Hall)

1:00-2:00 Lunch break

2:00-4:00 Workshop with Matti Kovler (Concert Hall)

2:00-4:00 Workshop with Anna Arazi and a guest dancer (Marshall Room)
---
"For most of history Anonymous was a woman." -Virdginia Woolf